Challenges and Commitment
Employees are an important resource in driving GGC towards achieving sustainable business goals. Recruiting the right employees, developing employee potential, and equal and fair treatment of employees are very important factors that can strengthen the Company's competitiveness in the midst of rapidly changing economic conditions and drive the Company towards sustainable growth. This is a major challenge for GGC. In the past, the Company focused on developing knowledge, skills and capabilities of employees, in line with the Company's strategic business plan, as well as provide equal support for career advancement and promote good quality of life for employees and their families so that employees are engaged and ready to grow sustainably with the organization.
Key Stakeholders
Employee
Shareholder, Investor and Analyst
Government
Supplier and Business Partner
Goals
Employee engagement level at
46 percent
Investment in employee
Training totaling
4.77 million THB
7,489
Employee Training hours
Average number of training hours of
6 hours/person
/year
Average amount of investment in employee training of
19,700 baht/person
/year
Recruiting employees and executive to hold important positions in the Company and respond to corporate growth strategy at
76.9 percent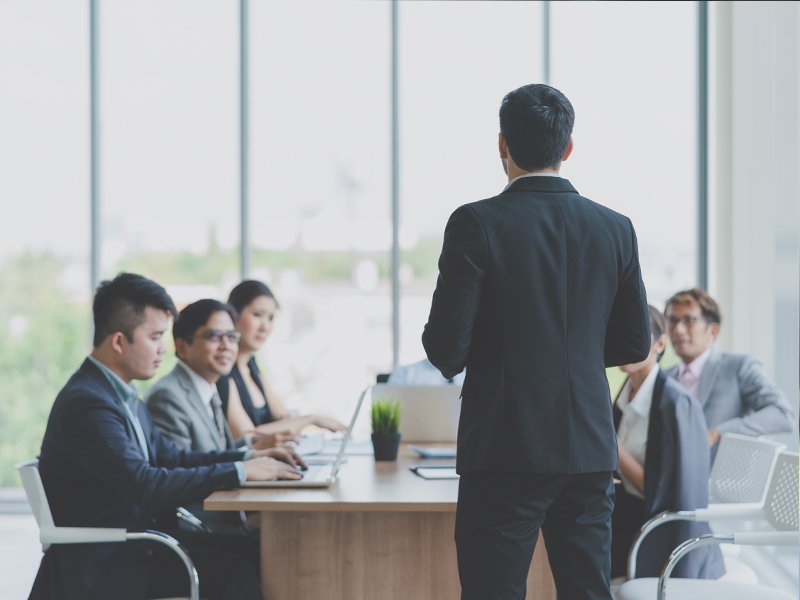 Management Approach
Employee Management
GGC supervises employees fairly in accordance with relevant laws, rules and regulations.
In addition, the Company has prepared a Capability Building Strategy covering from determining the workforce in accordance with the 3-5 year business strategy plans to recruiting competent and suitable employees for the position and employee potential development, and retaining high potential employees to be able to support business operations and prepare for future business expansion of the Company.
Capability Building Strategy
| | |
| --- | --- |
| Recruiting | GGC aims to recruit high potential employees through various channels, such as the Company's website, job websites, social media, employment agencies and the Employee Referral program. |
| Developing Employee Competence | GGC aims to develop employees at all levels by promoting skills and knowledge that correspond to their respective job position through various channels and projects to enhance work efficiency, such as the E-Learning system and the 360° GGC Leadership Assessment project. |
| Retaining and Attracting Employees | GGC aims to build employee engagement as well as retain and attract talented employees to grow with the organization. |
For more details about the project for employees, see the 2022 Integrated Sustainability Report at Integrated Sustainability Report 2022
Total Productive Maintenance (TPM) Project

to increase the skills and expertise of the operations staff.

Green Learning Management System (LMS) Project

to encourage employees to learn and develop new skills necessary for work (Upskill) and improve existing skills (Reskill) by learning through GREEN, the Company's

E-Learning Platform.

WFH (Working-from-home arrangements) and Mobile Office Project

to balance work and personal life. This Includes providing IT equipment for employees to use when working in residential areas as necessary and suitable for the nature of work of each employee.

Project to Increase Welfare for Single Employees

to provide medical expenses for single employees' parents.

Build Leaders for Change Project

to help solve the problem of employee burnout.
Recruiting and Hiring
In addition to developing the ability of employees (Upskill/Reskill) to keep up with changes, the Company has prepared a recruitment plan to attract Top Talent in order to cater to the business growth plan, as well as prepare to create successors in preparation for the retirement and growth of the Company.
For more details about New Employee Hires Performance, see Performance Data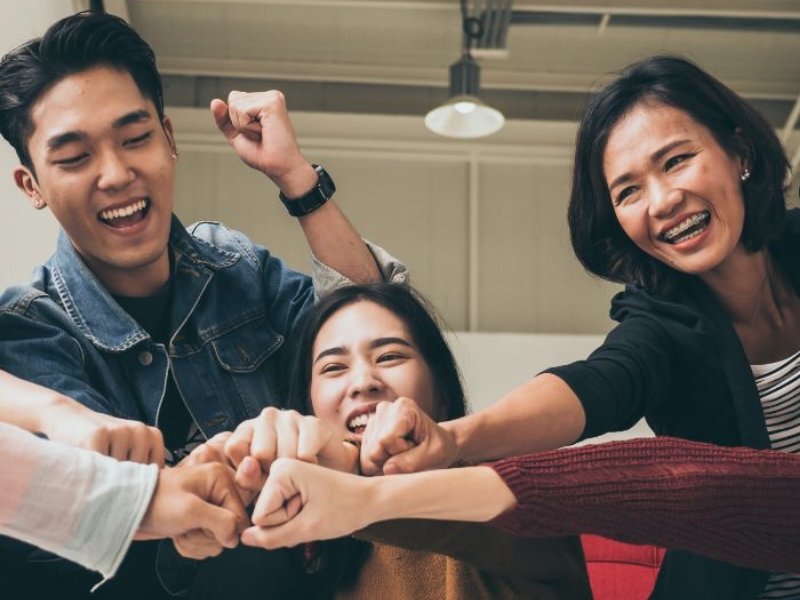 Human Capital Development
The Company has continuously implemented human capital development projects. The objective is to increase the overall performance of employees, as well as to provide employees with work stability and commitment to the Company, through various employee development programs for employees of all levels from executive to operations.
Type
Percent
Average Training Hours

(hours/person/year)

Average Training Expenses

(THB/person/year)

Technical
28.36
15.97
4,740
Leadership
36.23
15.29
52,031
Occupational health and safety
28.09
11.37
2,921
Business support and expansion
7.33
14.45
11,850
Employee Well-being GRI 403-6 (2018)
GGC continually emphasizes improving the quality of life of employees and their families by giving compensation, provident funds, welfare, and benefits that thoroughly meet the needs of employees to create employee satisfaction in both work and personal life, as well as increase engagement with the Company, which will lead to work efficiency.
We provide sufficient welfares and benefits in response to employee needs to create happiness for employees both in their professional and personal lives. This also builds employee engagement to the organization which will lead to work efficiency. In 2021, the Company conducted various projects to promote good quality of life for employees: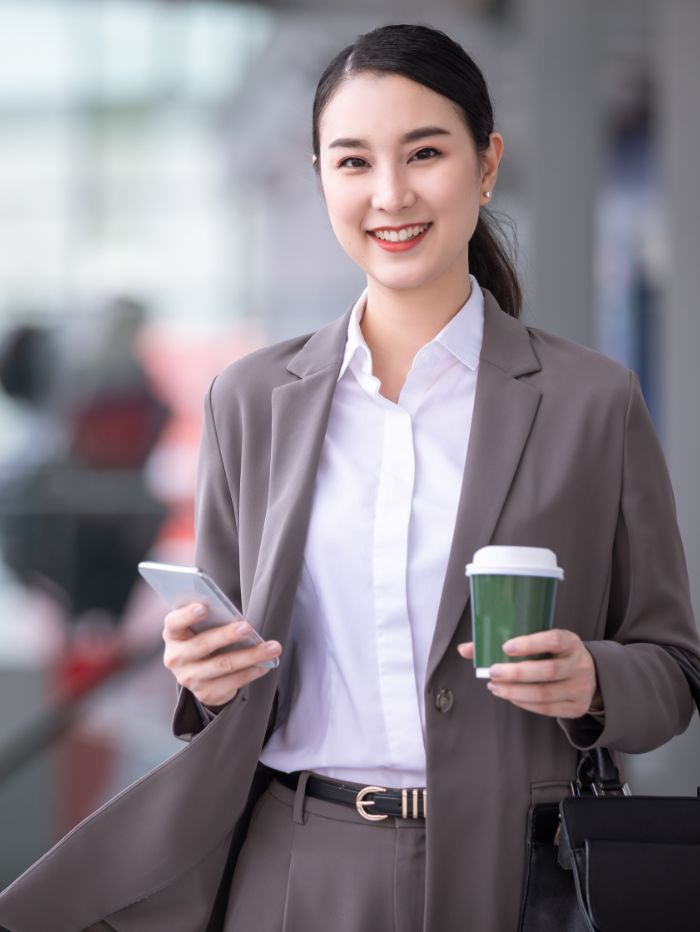 Employee Assistance Program (EAP)
GGC has implemented the Employee Assistance Program (EAP) along with the annual health check-up for employees, as well as supervised employees to receive appropriate treatment to help reduce health risks. In addition, the Company, together with the GC Group, has arranged for a team of experts from external agencies for employees to talk to and seek advice from when they face various problems from work and personal problems through phone or a mobile application 24 hours a day. Employees can also make an appointment in advance for private consultations.
In addition, GGC has appointed a Welfare Committee to receive comments, suggestions, or complaints from employees. Members of the Welfare Committee are recruited from a pool of volunteer employees. 100% of employees in the Company have the right to nominate and serve as representatives in the selection of the Welfare Committee members. In 2021, the Welfare Committee has a total of 7 members and has a 2-year term of office. The committee is tasked with discussing problems/suggestions, formulating solutions, and monitoring progress and performance to ensure that all employees are treated fairly and equally. The Committee holds a formal meeting every quarter, according to the Labor Protection Act, B.E. 2541.
In addition, GGC has a whistle blowing system to receive complaints from employees through various communication channels, such as email, Whistleblower channels, and a fact-checking system to respond to and correct these complaints in order to address issues related to unfair practices. The Company also specifies various benefits to meet the needs of employees, such as welfare and employee benefits, as follows:
The Company grants paid parental leave for the primary caregiver for female employees of no more than 98 days and provides Breast-feeding/Lactation Benefits in the headquarters area (EnCo) to support employees who have recently had a child so that employees can continue breastfeeding while on the job.
The Company provides paid parental leave for the non-primary caregiver for male employees who have recently had a child, with a maximum leave of 3 days in order to be able to take care of their families and wives who have recently given birth.
Due to the COVID-19 pandemic, the Company has implemented the Flexible Hours policy and a Working from Home policy to reduce the risk of infection among employees. In addition, the Company has an projects related to Sports & health initiatives to encourage employees to improve the health and well-being
GGC has employee welfare and benefits of Paid family or care leave beyond parental leave indicating in employee working regulations under the scope of type of leave
GGC provides Childcare facilities and contribution to accommodate and support employees who recently have a child
Employee Engagement
GGC conducts Employee Engagement Surveys annually. The survey results were used to improve and develop the Company's operations in order to meet the needs of employees and enhance employee engagement with the organization, to create happiness in work and their status as employees of the Company, as well as to develop the Company to be an organization that employees want to work with. In 2022, the Company has improved the questionnaire used in employee engagement surveys to make the analysis more accurate and efficient.
For more details about the Results of Employee Engagement Survey, see Performance Data
Diversity and Inclusion
GGC has firmed commitment to Diversity and Inclusion at all levels. In addition, GGC has in place zero-tolerance policies against all kinds of harassment (sexual and non-sexual) and discrimination. Any forms of allegations are taken seriously and handled confidentially and sympathetically according to defined escalation process for reporting incidents as documented in GGC Whistle Blowing Policy. If allegations are confirmed, remedial action, disciplinary action, dismissal, or legal action will be taken. All employees are required to undergo trainings on discrimination and harassment in the workplace as part of Code of Conduct training since orientation and refresh training.
For more information on number of incidents of discrimination and harassment and corrective actions, please visit Performance Data